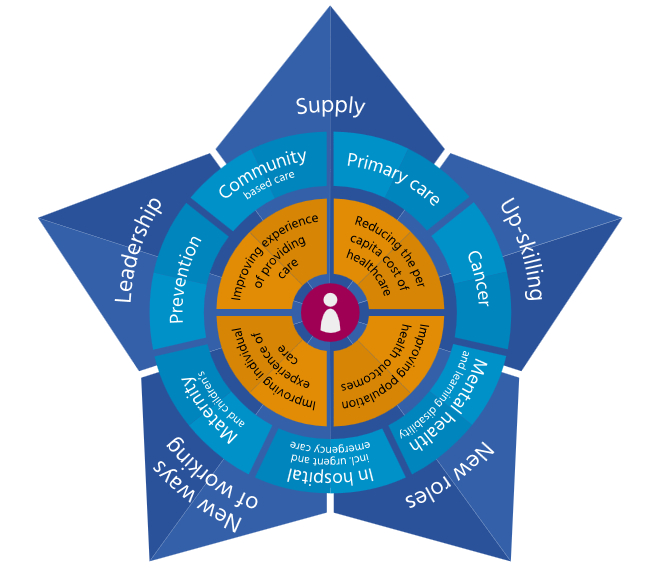 "Set your course by the Star, not the lights of passing ships"
Last week saw the launch of Health Education England's unique workforce Transformation Star tool at the NHS Innovations Expo.
Find out all about it at: https://www.hee.nhs.uk/our-work/developing-our-workforce/hee-star
The Star is a tool to support workforce transformation. It has two main functions:
To provide a simple, coherent framework to facilitate and guide local conversations with provider systems to better understand and define their workforce transformation requirements.
To create a single 'go to' directory for providers and systems to access and explore the range of workforce transformation solutions available to help address the workforce requirements identified - including tools, training materials, case studies and other interventions, realising the potential of workforce transformation investments.
If you have any queries, please contact transformation@hee.nhs.uk