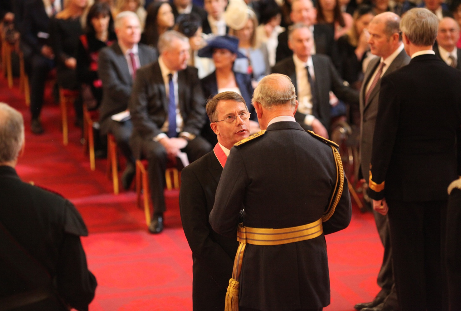 Paul Baumann CBE, who joined NHS London in 2007, and took up his current role in May 2012, managed the NHS finances "during one of the most financially challenging periods in its history," NHS England have said.

Baumann will leave the health service in November to take up the post of receiver general of Westminster Abbey. Baumann said the time he has covered has been an "exceptional challenge" for the service, adding that he was deeply grateful for the commitment and professionalism of colleagues across the NHS.

"With a long-term financial settlement now in place, I wish the NHS well as it moves forward from its 70th birthday to the next phase of its distinguished history of constant innovation and dedicated service," Baumann said.

He added: "Like the NHS, Westminster Abbey occupies a unique position at the centre of our national life, and I am delighted to be taking up the role of Receiver General at a time when the Abbey has unprecedented opportunities to build on its 750 year legacy of excellence in ministry and service".

Chief executive of NHS England Simon Stevens said Baumann had done a "sterling job" at NHS England since it was founded, adding that the position for joint chief financial officer across NHS England and NHS Improvement will be advertised soon.

"He has helped drive major gains for both patients and taxpayers both nationally and locally, helping ensure the NHS is now well positioned to develop a long term plan for the decade ahead," he added.

National Health Executive
22.06.18