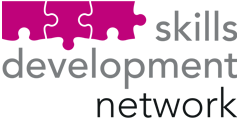 Becky Byrom, a Finance Support Officer at Greater Manchester Shared Services completed the L3 Assistant Accountant Apprenticeship with an excellent overall mark of 86% from her combined synoptic assessment and professional discussion.

Becky commenced on the Network's Foundation Apprenticeship Programme in autumn 2016 successfully completing her L2 Accounting Apprenticeship in October 2017 and progressing to her L3 Apprenticeship; having now achieved her L3 Apprenticeship Becky has already enrolled onto the L4 Professional Accounting Taxation Technician Apprenticeship. The Network wish her continued success with her studies.

There are currently over 80 Accounting and Digital ( IT Infrastructure / Information/Data Analyst / Software Development / Associate Project Manager) Apprentices on programme with the Network studying at Levels 3, 4 and 7.

Anyone interested in finding out more about these or other apprenticeship programmes should contact Julie Davison, Head of Apprenticeships (julie.davison6@nhs.net).