Stephanie Coulson a L3 Assistant Accountant Apprentice at Cheshire & Wirral Partnership NHS Foundation Trust commenced on the programme in October 2018.
The CWP's Recognition Awards where held at Ellesmere Port Civic Hall last week.
There were four nominees shortlisted who were all very strong candidates. Steph was presented with her award by Dave Harris, Director of People and Organisational Development.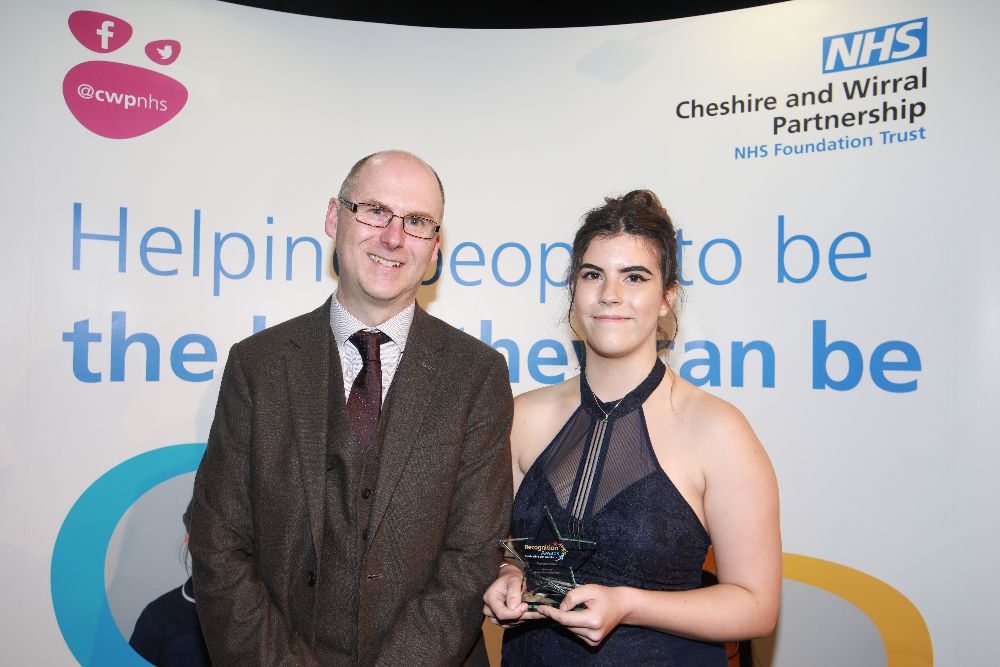 Congratulations Stephanie from the NW Skills Development Network.
To read more about the awards, go to the CWP's website click here
Further information about joining our Apprenticeship programme or employing an Apprentice in 2019, please contact Julie Davison, Head of Apprenticeships